Combivent Inhaler (Albuterol/Ipratropium)
Brand Choices
Brand options for this medication aren't available currently.
Generic Alternatives
Generic Equivalent To Combivent Inhaler 50mcg/20mcg (120mdi)
Product of India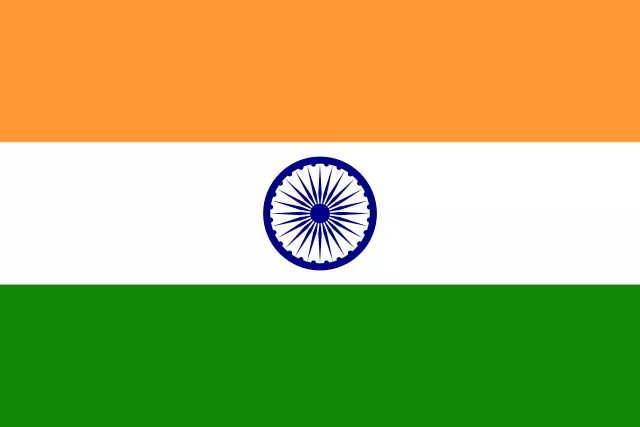 Prescription Required
Manufactured by Cipla Limited
Brand Choices
Brand options for this medication aren't available currently.
Generic Alternatives
Generic Equivalent To Combivent Inhaler 50mcg/20mcg (120mdi)
Product of India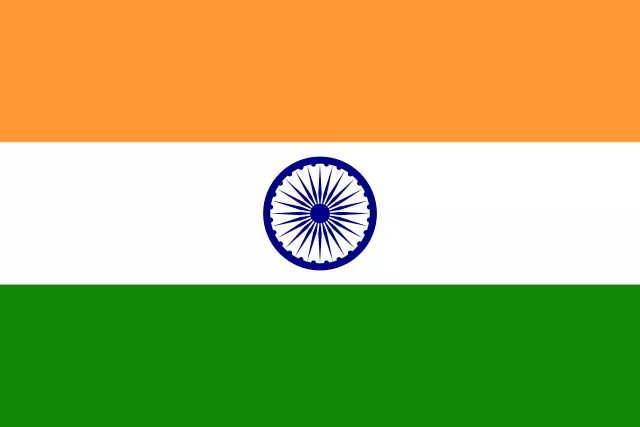 Prescription Required
Manufactured by Cipla Limited
How to Order Combivent Inhaler (Albuterol/Ipratropium) online:
Combivent Inhaler (Albuterol/Ipratropium) can be purchased by calling +1-888-704-0408 and talking with a customer service representative, or by placing an online order at liferxpharmacy.com. Customer Support is also aided by using the chat feature. For additional information, visit the "How to Order" page on liferxpharmacy.com.
Is it necessary to have a prescription?
Combivent Inhaler (Albuterol/Ipratropium) is a medication that can only be purchased with a doctors prescription. While processing your order for the medication, it is necessary to get a valid prescription from your doctor The prescription can be scanned, emailed, or uploaded at liferxpharmacy.com or fax on +1-800-986-4751 Alternatively, if you like, we can even contact your doctor to obtain a valid prescription.
What is the maximum amount that can be ordered?
The maximum amount of Combivent Inhaler (Albuterol/Ipratropium) can be ordered at one time is a 90-day supply. The amount that can be ordered is dependent on the instructions and quantity mentioned on your medical prescription. Refilling alternate is always available for future needs.
Is it safe to order Combivent Inhaler (Albuterol/Ipratropium) online from liferxpharmacy.com?
It is a completely safe and secure choice to order your medicine from us. We function similarly alike any other traditional pharmacy, intending to serve safe and affordable prescription medicines. Our associated pharmacists are functional in many countries and are completely licensed and certified.
What is the difference between Combivent Inhaler (Albuterol/Ipratropium) brand and generic?
Combivent Inhaler (Albuterol/Ipratropium) is available in both generic and brand form. Generic medicines contain the same active components as brand-name pharmaceuticals have. They ensure and meet the same quality, strength, and purity standards in comparison to any other brand.
Shipping:
Is shipping available to the United States?
Yes. We deliver all around the United States. Once the item has been dispatched, you will receive an email notification.
What is the cost of shipping?
There are no additional charges for shipping.
Is express shipping available?
An express shipping option with a delivery time of 7-12 business days is available if the product is shipped from India. The option of Express shipping is available with charge of $29.95 which can be opted at checkout page while processing your order.
How we will refill your prescription of Combivent Inhaler (Albuterol/Ipratropium)
How do I get a prescription refilled?
LifeRx pharmacy makes it simple to refill your medication. By going to your accounts reorder section, you can easily place a refill option available online. You may examine your prior orders and choose which prescriptions order needs to be refilled. To order a refill, you can also call us and chat with one of our customer service representatives. Our live chat is also one of the convenient ways to reach out to us while placing a refill order.
Are prescriptions automatically refilled?
We do not automatically refill prescriptions as it might be the case where you may no longer be taking the same medicines or your doctor may have revised your dose, among other things. However, we do offer a helpful refill reminder service. Based on your prescription history, we may call or email you to let you know when the ideal time is to place a refill order.
COMBIVENT INHALER (Albuterol/Ipratropium) Medication Information
What is COMBIVENT INHALER?
Combivent (ipratropium bromide and albuterol) Inhalation Spray is a combination of an anticholinergic bronchodilator and a selective beta2-adrenergic bronchodilator that opens airways in the lungs to help COPD (chronic obstructive pulmonary disease) patients breathe better. Ipratropium bromide and albuterol are both found in Combivent. Generic versions of these two medications are available.
Uses:
This medication is intended to treat and prevent the symptoms of continuing lung disease (wheezing and shortness of breath), and chronic obstructive pulmonary disease (COPD), which includes bronchitis and emphysema.
Ipratropium and albuterol are two drugs found in this product (also known as salbutamol). Both medications operate by relaxing the muscles that surround the airways, allowing you to breathe more easily.
Controlling the symptoms of breathing issues can help you get back to work or school faster.
Dosage and Directions:
Directions
If you're using the inhaler for the first time, or if you haven't used it in more than 3 days, follow the directions for priming it. Be cautious to spray away from your face when priming the inhaler to avoid getting the drug into your eyes.
Inhale this drug four times per day, as advised by your doctor. If you have wheezing or shortness of breath, your doctor may advise you to take this medication as needed. Carefully follow your doctor's recommendations. The manufacturer, however, advises against using more than 6 inhalations in a 24-hour period. It's possible that doing so will enhance the chance of major adverse effects.
A COMBIVENT inhaler consists of an aluminium cylinder (COMBIVENT cartridge) containing a combination of ipratropium bromide (as the monohydrate) and albuterol sulfate. Only the COMBIVENT inhaler should be used with the COMBIVENT cartridge.
Dosage
The mouthpiece provides 20 mcg ipratropium bromide (monohydrate) and 100 mcg albuterol (equal to 120 mcg albuterol sulfate) with each actuation of the COMBIVENT RESPIMAT inhaler.
Dosages are available as:
20mcg/100mcg of the cartridge.
Side Effects:
Headache, dizziness, cough, nausea, dry mouth, tremors (shaking), nervousness, or constipation are all possible side effects. Tell your doctor or pharmacist right away if any of these side effects persist or worsen.
This drug has the potential to elevate your blood pressure. Regularly check your blood pressure and notify your doctor if the readings are too high.
Rarely, this medication can cause a significant, immediate worsening of respiratory issues. If your breathing suddenly becomes more difficult, seek medical attention right once.
If you have any very significant side effects, such as chest pain, pounding/irregular heartbeat, rapid breathing, confusion, eye pain/swelling/redness, or vision abnormalities, seek medical treatment right away (such as seeing rainbows around lights at night, blurred vision).
This product is unlikely to cause a severe allergic reaction. However, if you detect any symptoms of a major allergic response, such as a rash, itching/swelling (particularly of the face/tongue/throat), extreme dizziness, or problems breathing, seek medical treatment right once.
Precautions:
If you are allergic to ipratropium, tiotropium, atropine, or any belladonna-type medications, or if you have any other allergies, notify your doctor or pharmacist before using it. Inactive chemicals may be included in this product, causing allergic reactions or other issues. For further information, speak with your pharmacist.
Tell your doctor or pharmacist about your medical history, especially if you have a personal or family history of glaucoma (angle-closure type), or if you have trouble urinating (for example, due to enlarged prostate).
How to Store?
Store at 25°C (77°F); excursions to 15° to 30°C (59° to 86°F) are acceptable.
The canister should be at room temperature before use for best effects.
Do not puncture the contents when they are under pressure. Do not use or store this product near a heat source or an open flame. Temperatures above 120°F have the potential to trigger bursting. Do not put the inhaler in a fire or incinerator.
Keep out of children's reach. Spraying in the eyes is not a good idea.
Drug interaction with other drugs?
Drug interactions can cause your prescriptions to perform differently or put you at risk for dangerous adverse effects. This list does not include all potential medication interactions. Keep a list of everything you use (including prescription and non-prescription pharmaceuticals, as well as herbal products) and discuss it with your doctor and pharmacist. Without your doctor's permission, do not begin, stop, or modify the dosage of any medications.
Albuterol and levalbuterol are quite similar. When taking albuterol, avoid taking any drugs that include levalbuterol.
Pricing:
The price is around $447, and the Inhaler of 20mcg/100mcg.