Livial includes Tibolone, which belongs to the synthetic steroid hormone class of drugs. It is a Hormone Replacement Therapy that is used to treat postmenopausal symptoms in women and to prevent osteoporosis (frail bones). Menopause is a biological process in which the levels of female sex hormones drop dramatically. A drop in these levels can lead to symptoms including a heated face, neck, and chest, as well as osteoporosis. It is a synthetic steroid hormone that acts as both an estrogen and a progestogen. Livial should not be used for at least 12 months following the last menstrual period.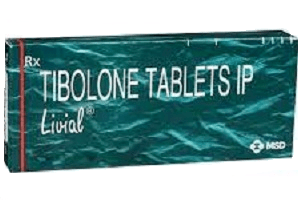 *Product image is for reference only
Brand Choices
Brand Livial 2.5mg
Product of United Kingdom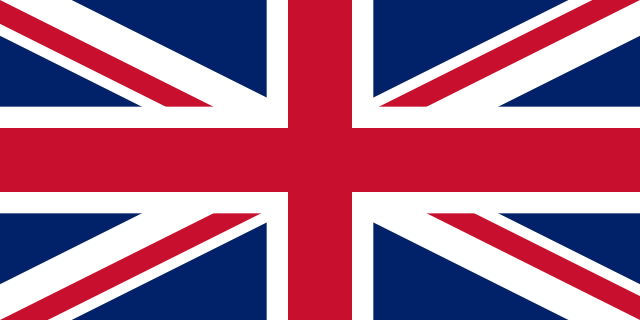 Prescription Required
Manufactured by Merck Sharp and Dohm
Generic Alternatives
Generic options for this medication aren't available currently.
Brand Choices
Brand Livial 2.5mg
Product of United Kingdom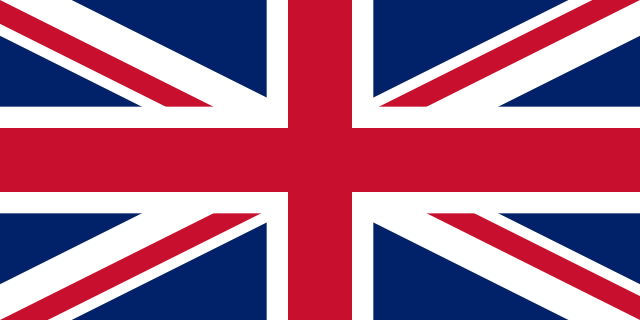 Prescription Required
Manufactured by Merck Sharp and Dohm
Generic Alternatives
Generic options for this medication aren't available currently.
How to Order Livial online:
Livial can be purchased by calling +1-888-704-0408 and talking with a customer service representative, or by placing an online order at liferxpharmacy.com. Customer Support is also aided by using the chat feature. For additional information, visit the "How to Order" page on liferxpharmacy.com.
Is it necessary to have a prescription?
Livial is a medication that can only be purchased with a doctors prescription. While processing your order for the medication, it is necessary to get a valid prescription from your doctor The prescription can be scanned, emailed, or uploaded at liferxpharmacy.com or fax on +1-800-986-4751 Alternatively, if you like, we can even contact your doctor to obtain a valid prescription.
What is the maximum amount that can be ordered?
The maximum amount of Livial can be ordered at one time is a 90-day supply. The amount that can be ordered is dependent on the instructions and quantity mentioned on your medical prescription. Refilling alternate is always available for future needs.
Is it safe to order Livial online from liferxpharmacy.com?
It is a completely safe and secure choice to order your medicine from us. We function similarly alike any other traditional pharmacy, intending to serve safe and affordable prescription medicines. Our associated pharmacists are functional in many countries and are completely licensed and certified.
What is the difference between Livial brand and generic?
Livial is available in both generic and brand form. Generic medicines contain the same active components as brand-name pharmaceuticals have. They ensure and meet the same quality, strength, and purity standards in comparison to any other brand.
Shipping:
Is shipping available to the United States?
Yes. We deliver all around the United States. Once the item has been dispatched, you will receive an email notification.
What is the cost of shipping?
There are no additional charges for shipping.
Is express shipping available?
An express shipping option with a delivery time of 7-12 business days is available if the product is shipped from India. The option of Express shipping is available with charge of $29.95 which can be opted at checkout page while processing your order.
How we will refill your prescription of Livial
How do I get a prescription refilled?
LifeRx pharmacy makes it simple to refill your medication. By going to your accounts reorder section, you can easily place a refill option available online. You may examine your prior orders and choose which prescriptions order needs to be refilled. To order a refill, you can also call us and chat with one of our customer service representatives. Our live chat is also one of the convenient ways to reach out to us while placing a refill order.
Are prescriptions automatically refilled?
We do not automatically refill prescriptions as it might be the case where you may no longer be taking the same medicines or your doctor may have revised your dose, among other things. However, we do offer a helpful refill reminder service. Based on your prescription history, we may call or email you to let you know when the ideal time is to place a refill order.
Medication Information
WHAT ARE LIVIAL TABLETS?
Tibolone, sold under the brand name Livial among others, is a hormone replacement therapy (HRT). It is a synthetic steroid, improves climacteric symptoms, and helps postmenopausal women preserve bone integrity. 
HOW DOES IT WORK?
Livial Tablet is a hormone supplement. It possesses estrogen and progesterone-like actions (sex hormones). It addresses menopausal symptoms such as hot flashes, night sweats, and vaginal difficulties by replacing estrogen production in postmenopausal women. It also helps to prevent bone loss after menopause.1
USES of Livial
It aids postmenopausal women in maintaining bone integrity. It is a drug used to treat postmenopausal osteoporosis (weak, brittle bones) and endometriosis (A disorder in which tissue that normally lines the uterus grows outside the uterus). The drug is only available as a single dose and cannot be used with other medications. It is taken orally. 
DIRECTIONS
Follow your doctor's instructions on the dosage and duration of this medication. Take it all in at once. This drug should not be chewed or crushed. The standard dose is one tablet after a meal, preferably at the same time each day, unless your doctor has given different dose timing. In addition to Livial, do not use a progestogen supplement. 
DOSAGE AVAILABILITY
Livial is available as oral tablets of 2.5mg strength. 
MAXIMUM DOSAGE
The dosage is one tablet per day. Not to be extended as it can prime bio-toxicity in the body.
Females may have nausea, vomiting, and vaginal bleeding as a result of an acute overdose. There is no specific antidote available. If necessary, symptomatic therapy can be offered.
Call 911 if someone has overdosed and is experiencing severe symptoms such as passing out or having problems breathing. Otherwise, contact a poison control center as soon as possible. Residents in the United States can contact their local poison control center by dialing 1-800-222-1222. 
WHAT IF YOU MISS A DOSE?
If you forget to take Livial, take it as soon as you remember. No two doses are to be taken straight for 24hours a day.
SIDE-EFFECTS
Major & minor side effects for Livial 2.5 mg Tablet
Abnormal hair development,
Lower abdominal pain,
Discharge and bleeding from the vagina,
Tenderness in breasts,
Genital itching,
Pelvic pain,
Weight gain,
Acne,
Abdominal discomfort,
Pain and tenderness in and around nipple areas.
Some of the warning signs and symptoms that need prompt medical consideration are breast lumps, unusual vaginal bleeding, dizziness and faintness, severe headaches, chest pain, shortness of breath, pains in your legs.
If you experience any such effects, consult your doctor immediately.
CONTRAINDICATIONS
Pregnancy and lactation mothers,
Known, past or suspected breast cancer - LIVIAL increased the hazard of breast cancer recurrence in a placebo-controlled trial,
Known or suspected estrogen-dependent malignant tumors (e.g. endometrial cancer)
Undiagnosed genital bleeding
Untreated endometrial hyperplasia
Previous or current venous thromboembolism (deep venous thrombosis, pulmonary embolism)
Known thrombophilic disorders (e.g. protein C, protein S, or antithrombin deficiency)
Any history of arterial thromboembolic disease (e.g. angina, myocardial infarction, stroke, or TIA)
Acute liver disease or a history of liver disease as long as liver function tests have failed to return to normal
Known hypersensitivity to the active constituent or to any of the excipients.3
WHAT IS THE COST OF LIVIAL?
Available as a 28 tablets pack for $90- $103. (Average pricing at US pharmacies).
SHELF-LIFE AND STORING
The shelf life of Livial is 2 years.
Special precautions for storage
Store below 25°C. Do not refrigerate. Store in the original package. Keep the blister in the outer carton, in order to protect from light and moisture.
REFERENCES
Cummings, S. R., Ettinger, B., Delmas, P. D., Kenemans, P., Stathopoulos, V., Verweij, P., Mol-Arts, M., Kloosterboer, L., Mosca, L., Christiansen, C., Bilezikian, J., Kerzberg, E. M., Johnson, S., Zanchetta, J., Grobbee, D. E., Seifert, W., Eastell, R., & LIFT Trial Investigators (2008). The effects of tibolone in older postmenopausal women. The New England journal of medicine, 359(7), 697–708. https://doi.org/10.1056/NEJMoa0800743.