Brand Choices
Brand Stablon 12.5mg
Product of India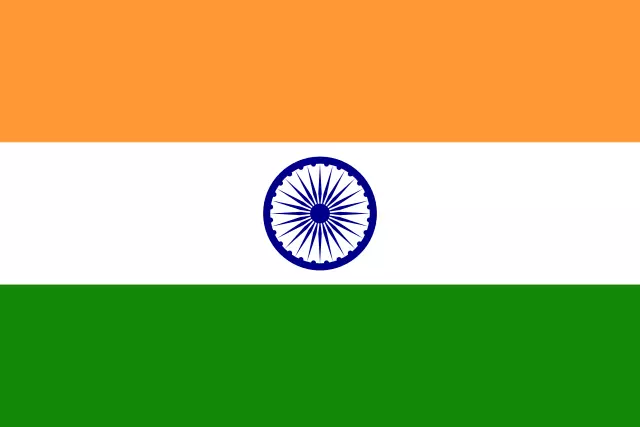 Prescription Required
Manufactured by Serdia Pharmaceuticals
Generic Alternatives
Generic options for this medication aren't available currently.
Brand Choices
Brand Stablon 12.5mg
Product of India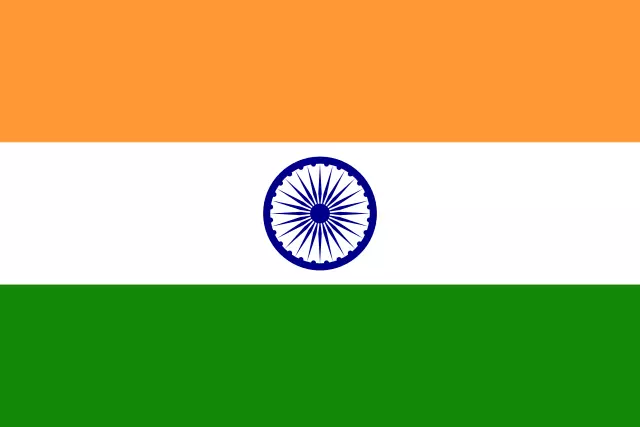 Prescription Required
Manufactured by Serdia Pharmaceuticals
Generic Alternatives
Generic options for this medication aren't available currently.
How to Order Stablon (Tianeptine) online:
Stablon (Tianeptine) can be purchased by calling +1-888-704-0408 and talking with a customer service representative, or by placing an online order at liferxpharmacy.com. Customer Support is also aided by using the chat feature. For additional information, visit the "How to Order" page on liferxpharmacy.com.
Is it necessary to have a prescription?
Stablon (Tianeptine) is a medication that can only be purchased with a doctors prescription. While processing your order for the medication, it is necessary to get a valid prescription from your doctor The prescription can be scanned, emailed, or uploaded at liferxpharmacy.com or fax on +1-800-986-4751 Alternatively, if you like, we can even contact your doctor to obtain a valid prescription.
What is the maximum amount that can be ordered?
The maximum amount of Stablon (Tianeptine) can be ordered at one time is a 90-day supply. The amount that can be ordered is dependent on the instructions and quantity mentioned on your medical prescription. Refilling alternate is always available for future needs.
Is it safe to order Stablon (Tianeptine) online from liferxpharmacy.com?
It is a completely safe and secure choice to order your medicine from us. We function similarly alike any other traditional pharmacy, intending to serve safe and affordable prescription medicines. Our associated pharmacists are functional in many countries and are completely licensed and certified.
What is the difference between Stablon (Tianeptine) brand and generic?
Stablon (Tianeptine) is available in both generic and brand form. Generic medicines contain the same active components as brand-name pharmaceuticals have. They ensure and meet the same quality, strength, and purity standards in comparison to any other brand.
Shipping:
Is shipping available to the United States?
Yes. We deliver all around the United States. Once the item has been dispatched, you will receive an email notification.
What is the cost of shipping?
There are no additional charges for shipping.
Is express shipping available?
An express shipping option with a delivery time of 7-12 business days is available if the product is shipped from India. The option of Express shipping is available with charge of $29.95 which can be opted at checkout page while processing your order.
How we will refill your prescription of Stablon (Tianeptine)
How do I get a prescription refilled?
LifeRx pharmacy makes it simple to refill your medication. By going to your accounts reorder section, you can easily place a refill option available online. You may examine your prior orders and choose which prescriptions order needs to be refilled. To order a refill, you can also call us and chat with one of our customer service representatives. Our live chat is also one of the convenient ways to reach out to us while placing a refill order.
Are prescriptions automatically refilled?
We do not automatically refill prescriptions as it might be the case where you may no longer be taking the same medicines or your doctor may have revised your dose, among other things. However, we do offer a helpful refill reminder service. Based on your prescription history, we may call or email you to let you know when the ideal time is to place a refill order.
Stablon (Tianeptine) Medication Information
What is Stablon (Tianeptine)?
Stablon( Tianeptine) Tablets belong to a class of dibenzoxazepine. It's a medication that's used to treat depression. It also improves and brightens one's mood, and it's thought to be beneficial in treating depression that hasn't responded to other treatments.
What is Stablon (Tianeptine) used for?
It's used to treat mild, moderate, or severe depression. It helps to improve mood, cognition, and memory by increasing the release of the serotonin hormone in the body. It is also used to treat people with a continuous sense of sadness as well as a loss of interest. It is quite beneficial in people with clinical depression or major depressive disorder.
How does it work?
Stablon Tablet is a tricyclic antidepressant medication used to treat depression. It increases the levels of chemical messengers in the brain, which assist in mood regulation and depression treatment.
Stablon Tablet works by boosting the number of chemical messengers in the brain, which helps to regulate and improve mood. Tianeptine an active ingredient in the Stablon helps chemical messenger in the brain to communicate between brain cells. 
Direction:
How to take Stablon (Tianeptine)?
 Always Use Stablon as prescribed by your health care Practioner and follow your doctor's instructions carefully. It is an oral tablet that should be taken before or during main meals, and at the same time each day if possible. It should be swallowed completely and should not be crushed or chewed.
What is the different dosage available?
The dosage is available as 12.5mg tablet.
What is the recommended dosage?
The most recommended dosage is 12.5mg three times a day or as directed by your healthcare expert.
What is the maximum dosage?
The maximum dosage is 12.5mg tablets three times a day.
What if you forget to give a dose?
As soon as you recollect, take the missed dose. If the next dose is approaching, skip the missing dose and return to your regular dosing plan. To make up for a missing dose, do not take a double dose.
Precautions:
What should you know about Stablon (Tianeptine)  before you start taking it?
Stablon has the potential to be dangerous for a pregnant woman. All the risks and benefits should be discussed with the doctor before taking this medicine. If you develop any discomfort after using Stablon, stop using it immediately and consult your doctor. Long-term use of tianeptine can lead to dependence and withdrawal, especially in those with a history of substance abuse.
Side-Effects:
What are the side effects of Stablon (Tianeptine)?
There are some common side effects of taking medication. Similarly while taking Stablon some people often complain of common side effects like abdominal pain, fatigue, nausea, constipation, Dizziness, Insomnia, palpitation, headache, vertigo, dry mouth, etc.
Interaction:
Does this medication interact with other drugs, foods, or alcohol?
Antidepressants that increase serotonin levels in the brain, such as trazodone, should not be used with MAO inhibitors. MAO inhibitors include the like drugs: phenelzine (Nardil), selegiline (Zelapar), tranylcypromine (Parnate), etc. It should also be avoided to use Long-term aspirin as it can increase the risk of side effects from tianeptine.
The body's ability to break down tianeptine is slowed by alcohol. Taking tianeptine with alcohol may cause a rise in tianeptine levels in the body, as well as an increase in the chance of side effects.
Storage
How should this medication be stored?
Stablon (Tianeptine) should be stored at room temperature (15ºC-30ºC)away from light, heat, moisture, and reach of the children.
Other Important Information:
Make sure no one else uses this medication without any prescription
Stablon might trigger dizziness, lightheadedness, and fainting When you rise too rapidly from a lying posture.
Before stopping this medication speak with your healthcare practitioner to avoid sudden withdrawal symptoms. 
FAQ:
What is the purpose of the Stablon 12.5mg tablet?
Ans: Stablon 12.5Mg Tablet is an antidepressant that helps people cope with stress. It's a non-stimulating mood enhancer as well as an anti-anxiety medication that's not sedating. Tianeptine is one of the active ingredients. The Stablon Tablet works by bringing the levels of specific chemicals in the brain back into balance. It also aids in the improvement of memory and learning abilities, as well as the treatment of mild to severe depressive episodes.
How fast does Stablon (Tianeptine) start working?
Stablon may start to reduce depression 1 to 2 weeks after you start taking it, but the full benefit of the prescription may take up to 6 weeks to kick in.
Is Stablon addictive or habit-forming?
No, Stablon will not make you addicted. But if used for prolonged time withdrawal symptoms can appear.
Is Stablon Tablet cause you to sleep?
Yes, Stablon Tablet has the potential to make you sleepy. As a result, you should avoid driving, using heavy machinery, or performing any task that needs concentration while taking Stablon Tablet. Also, if you're taking Stablon Tablet, you should avoid drinking alcohol because it will just make you drowsier.
Is it safe to use Stablon when pregnant?
Stablon has the potential to harm a pregnant woman. Discuss the potential risks and benefits with your doctor before starting the treatment. If you develop any discomfort after using Stablon, stop using it immediately and consult your doctor.