Synthivan (Atazanavir/Ritonavir)
Brand Choices
Brand Synthivan 300mg/100mg
Product of India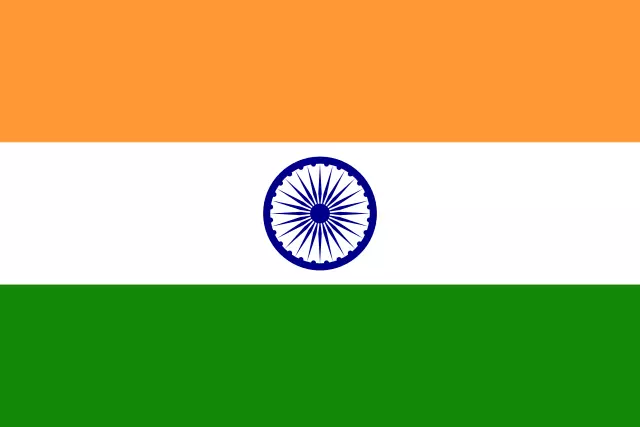 Prescription Required
Manufactured by Astrazenaca
Generic Alternatives
Generic options for this medication aren't available currently.
Brand Choices
Brand Synthivan 300mg/100mg
Product of India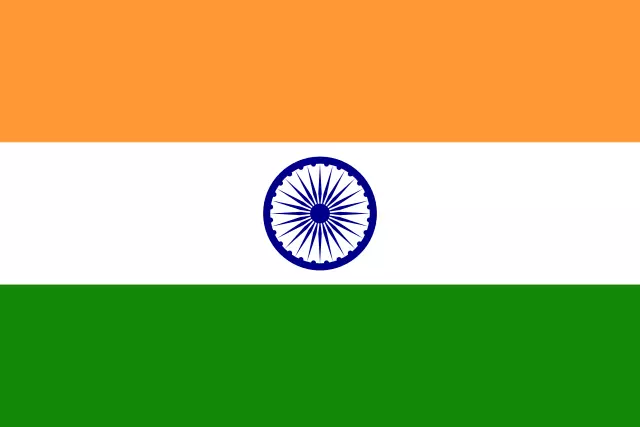 Prescription Required
Manufactured by Astrazenaca
Generic Alternatives
Generic options for this medication aren't available currently.
How to Order Synthivan (Atazanavir/Ritonavir) online:
Synthivan (Atazanavir/Ritonavir) can be purchased by calling +1-888-704-0408 and talking with a customer service representative, or by placing an online order at liferxpharmacy.com. Customer Support is also aided by using the chat feature. For additional information, visit the "How to Order" page on liferxpharmacy.com.
Is it necessary to have a prescription?
Synthivan (Atazanavir/Ritonavir) is a medication that can only be purchased with a doctors prescription. While processing your order for the medication, it is necessary to get a valid prescription from your doctor The prescription can be scanned, emailed, or uploaded at liferxpharmacy.com or fax on +1-800-986-4751 Alternatively, if you like, we can even contact your doctor to obtain a valid prescription.
What is the maximum amount that can be ordered?
The maximum amount of Synthivan (Atazanavir/Ritonavir) can be ordered at one time is a 90-day supply. The amount that can be ordered is dependent on the instructions and quantity mentioned on your medical prescription. Refilling alternate is always available for future needs.
Is it safe to order Synthivan (Atazanavir/Ritonavir) online from liferxpharmacy.com?
It is a completely safe and secure choice to order your medicine from us. We function similarly alike any other traditional pharmacy, intending to serve safe and affordable prescription medicines. Our associated pharmacists are functional in many countries and are completely licensed and certified.
What is the difference between Synthivan (Atazanavir/Ritonavir) brand and generic?
Synthivan (Atazanavir/Ritonavir) is available in both generic and brand form. Generic medicines contain the same active components as brand-name pharmaceuticals have. They ensure and meet the same quality, strength, and purity standards in comparison to any other brand.
Shipping:
Is shipping available to the United States?
Yes. We deliver all around the United States. Once the item has been dispatched, you will receive an email notification.
What is the cost of shipping?
There are no additional charges for shipping.
Is express shipping available?
An express shipping option with a delivery time of 7-12 business days is available if the product is shipped from India. The option of Express shipping is available with a charge of $29.95 which can be opted at the checkout page while processing your order.
How we will refill your prescription of Synthivan (Atazanavir/Ritonavir)
How do I get a prescription refilled?
LifeRx pharmacy makes it simple to refill your medication. By going to your accounts reorder section, you can easily place a refill option available online. You may examine your prior orders and choose which prescriptions order needs to be refilled. To order a refill, you can also call us and chat with one of our customer service representatives. Our live chat is also one of the convenient ways to reach out to us while placing a refill order.
Are prescriptions automatically refilled?
We do not automatically refill prescriptions as it might be the case where you may no longer be taking the same medicines or your doctor may have revised your dose, among other things. However, we do offer a helpful refill reminder service. Based on your prescription history, we may call or email you to let you know when the ideal time is to place a refill order.
Synthivan(Atazanavir/Ritonavir) Medication Information
What is Synthivan (Atazanavir)?
Synthivan Tablet is a prescription combination0 based medicine that is used to treat HIV infection. It improves the immune system's ability to fight HIV and its associated complications.
What is Synthivan (Atazanavir) used for?
Synthivan Tablet works by preventing HIV infection from multiplying in the body. It also improves the function of your immune system and may reduce your risk of developing HIV-related illnesses like AIDS. It helps HIV patients to live a long and healthy life.
How does it work?
Synthivan Tablet combines Atazanavir and Ritonavir, two anti-HIV medications. They act by interfering with a protein (protease) that is needed by HIV-infected cells to produce new viruses. This prevents the spread of new viruses.
Direction:
How to take Synthivan (Atazanavir)
It is an oral tablet that is taken by mouth with or without food. Do not crush, chew, break, or open the capsule; instead, swallow it whole. It is generally suggested to take this medicine as instructed by your doctor. It is usually recommended to take it once a day with food.
What is the different dosage available?
The dosage is available as oral tablets bottle with an active combination of Atazanavir 300mg Ritonavir 100mg in one single tablet.
What is the recommended dosage?
The oral dosage of SynthivanTablets is chosen by the patient's treatment history and the use of any co-administered medications. One tablet daily after food is generally prescribed for naive treatment in adults.
What is the maximum dosage?
The maximum dosage for the medicine in adults is 300 mg with 100 mg of ritonavir once a day as a single dose.
The dose may vary up to 400 mg once a day (without ritonavir) based on the health conditions of an individual.
What if you forget to give a dose?
As soon as you recollect, take the missed dose. If the next dose is approaching, skip the missing dose and return to your regular dosing plan. To make up for a missing dose, do not take a double dose.
Precautions:
What should you know about Synthivan before you start taking it?
Patients with a history of kidney disease, blood disorders, diabetes, heart problems, liver problems, or any allergy should inform the doctor before starting the treatment. Monitor liver and heart functions, bilirubin levels and cholesterol levels regularly while taking this medication
Side-Effects:
What are the side effects of Sy
nthivan (Atazanavir)?
A headache, nausea, vomiting, abdominal pain or have difficulty in sleeping are a few commonly seen side effects. These symptoms disappear without any treatment once the body adapts to the medication. If you experience any serious symptoms, such as weight loss, severe exhaustion, severe or recurring headaches, joint pain, numbness of the hands/feet, visual problems, or signs of infection, seek medical assistance immediately.
Interaction:
Does this medication interact with other drugs, foods, or alcohol?
Synthivan (Atazanavir) should not be co-administered with any antimycobacterial, antineoplastics, benzodiazepines, ergot derivatives, GI Motility Agent, HMG-CoA Reductase Inhibitors, neuroleptics, and PDE5 inhibitors. No interactions have been reported with any food or alcohol.
Storage
How should this medication be stored?
Synthivan (Atazanavir) should be stored at room temperature (15ºC-30ºC)away from light, heat, moisture, and reach of the children.
Other Important Information:
Make sure no one else uses this medication without any prescription,
The chances of treatment failure grow when dosages are skipped. Make sure you take all of your medications at the same time.
Inform your doctor about all of your medical conditions, including any allergies or pregnancy, or breastfeeding.
Inform your doctor in advance about your medical history, especially if you have liver disease (such as hepatitis B or C), muscle diseases, or elevated creatine kinase levels in your blood.
Do not discontinue taking Synthivan Tablet without consulting your doctor.
FAQ:
Why is ritonavir combined with atazanavir?
Due to its ease of dosing, virologic potency, minimal toxicity, a high genetic barrier to resistance, favourable resistance profile, and lower effect on lipid and protein levels, atazanavir, is typically administered with low-dose ritonavir, for the treatment of HIV infection in adults.
Is Synthivan habit-forming or addictive?
Forming a habit while using Synthivan has not been reported. But regularly keep a check on your blood pressure and liver enzyme vitals.
How often should you take Synthivan?
For oral administration in an adult, it is recommended to take once a day with food. It is a combination of two different salts but it can be also coadministered with other medicines to improve its efficacy.

can alcohol be taken with Synthivan?
No evidence-based research is available on the effects of alcohol while using the medication. You may use but if you feel any dizziness or sleeplessness or lack of alertness, avoid taking it.